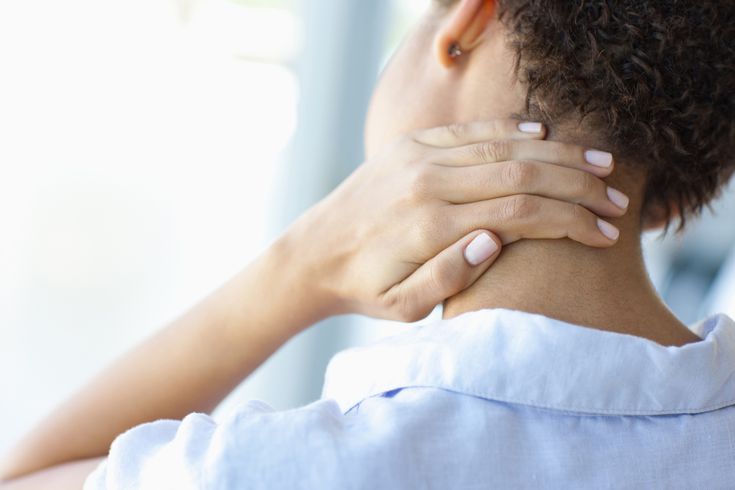 Has Covid-19 been a pain in the neck?
Since the government has eased up the restrictions, many of us have returned to the office and have been reacquainted with that pesky neck pain. These niggling pains don't occur overnight but rather develop over a long period of time. Whether your eyes are glued to the computer screen or watching the footy, the position of your neck can cause it to become stiff and sore.

Don't be a grouch and try not to slouch: When your shoulders roll forward then you'll naturally be looking at the floor. To compensate we tend over excessively arch our necks which places extra pressure on the joints
This current generation and their phones: If you're watching James Tedesco highlights on your phone or watching TikTok videos, chances are your neck may be feeling tight. There are two large muscles on the sides of our neck called the sternocleidomastoid (don't worry, you don't need to remember the name) which get quite tight, particularly when looking down.
A crack a day won't keep the physio away: While many people are a huge advocate of cracking, it's best not to do this too frequently. Excessive cracking can cause over-stretching on the neck joints and lead to possible inflammation and instability.
One is better than two?: Usually two is better than one but in this case using one computer monitor is better for your neck. Having two monitors causes you to look at the screens on an angle, loading up one side of the neck more than the other. If you really need to have two monitors, put the one you use the most right in front of you.
Get your head set with a headset: Holding the phone between your shoulder and ear might be useful at work, however, can lead to excessive tension in the upper trap muscles and joints in the neck. Using a headset is a great way to keep your neck in a more neutral position.

Feel free to come and talk to your physios or head over to our Facebook and Instagram for some neck exercises and stretches or stay tuned for next week's blog.